What is a Bill-Only Portal?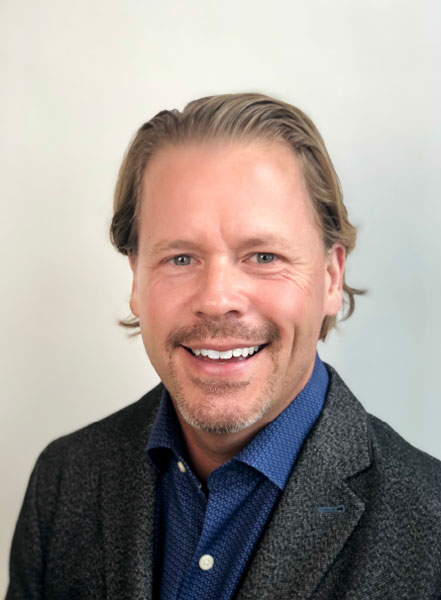 What is A Bill-Only Portal?

A Bill-Only Portal is a cloud-based, digital healthcare procurement software tool that is hosted on a Hi-Trust, HIPAA compliant server. A Bill-Only Portal provides a hospital's procedural area and procurement teams with a digitized, standardized, and automated Bill-Only Process from point of service to purchase order creation.
Why Is A Bill-Only Cloud-Platform Important?

Implants and medical devices are one of the top supply expense categories for every hospital. Researchers have estimated that supply expenses make up about 15% of a hospital's total expenses, on average, but can run as high as 30% or 40% in surgery-intensive hospitals (Journal of Medical Care Research and Review).
The procurement process for these items, often referred to as the "Bill-Only process", is antiquated, inefficient and manually driven (whether paper-based or via email) at virtually every hospital.
In addition to the clutter and chaos of a paper-based process, several risks and issues arise during the Bill-Only process. These include pricing errors, off-contract items, late submissions affecting patient billing, limited oversight of the items being billed, poor and inconsistent data capture, and strained hospital personnel with few safeguards to protect the hospital and patient's interests.
A successful health organization must rely on software that can create efficiencies while eliminating errors. A cloud-based Bill-Only Portal permits hospitals the power to electronically route Bill-Onlys through the hospital's approval process via configurable workflows based on each hospital's unique needs!
Fundamental Functions of a Bill-Only Portal

A Bill-Only Portal can truly make a difference for any healthcare professional who manages paper Bill-Only charge sheets and regularly interacts with sales reps – ideally it eliminates the need for either – or both – of these activities. A Bill-Only Portal enables a streamlined and integrated experience. Value will be seen immediately if built to perform the following: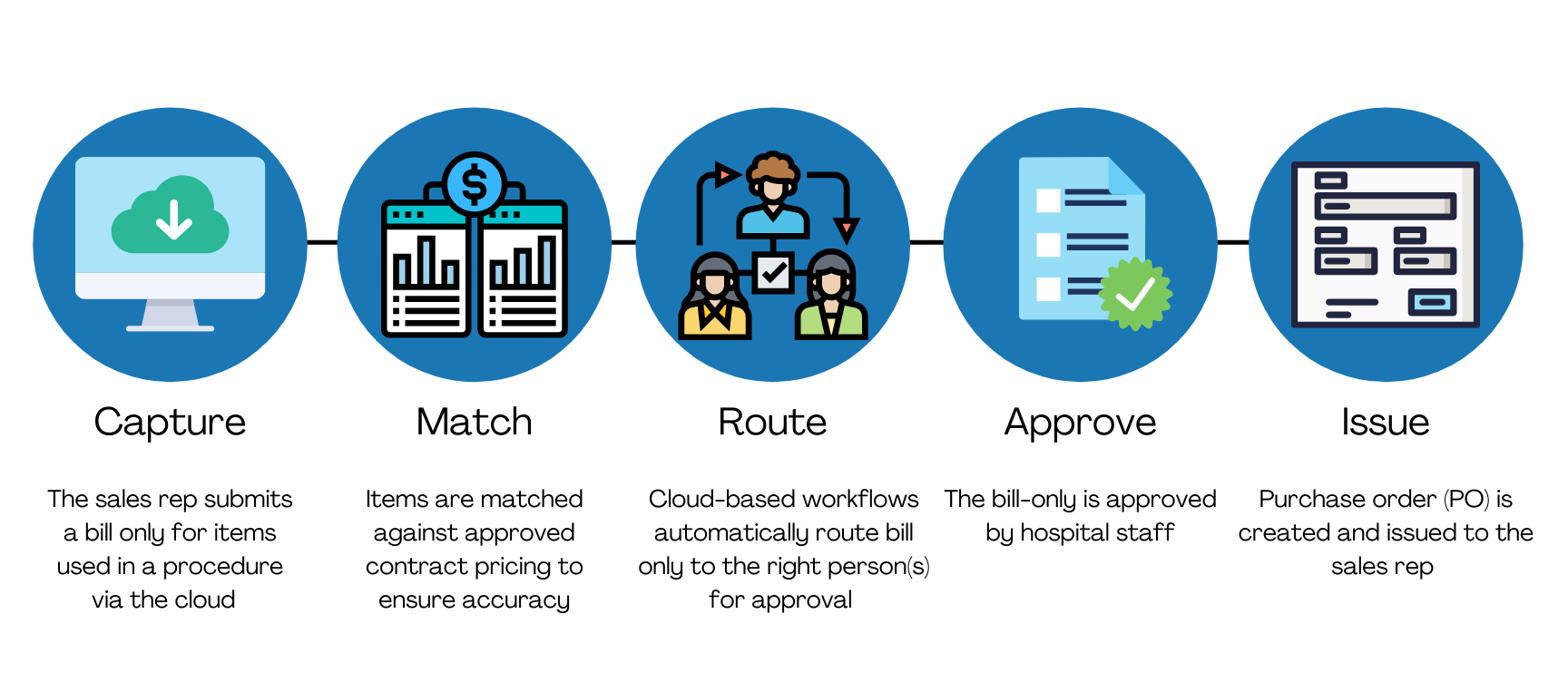 Capture – Data capture at the point of service.
Example: Vendor submits Bill-Only items used in a procedure directly into the cloud-platform using a standardized, digital format.
Match – Validation to ensure accuracy.
Example: Items submitted on a digital bill are automatically matched against the approved items on contract with the vendor. Off-contract items are flagged in the system.
Route – Automated and configurable workflows to streamline the approvals process.
Example: Workflows are created to meet the requirements and changing needs of each department; cohesive and streamlined experience.
Approve – Streamlined approval workflow.
Example: Hospital staff complete their approvals then assign a PO number to bill using ERP integration, which is routed back to the cloud-platform.
Issue – Cloud-based PO number delivery.
Example: The bill and assigned PO number are automatically imported back into the cloud-platform and immediately available to both the Hospital staff and Vendors.
YOU own the process from point of service to PO assignment. If you want to innovate your paper-based systems with a Bill-Only Portal, Seabright Healthcare Solutions can help you.
Your hospital's supply chain – procedural area staff, materials, and Sales reps – cannot afford to endure a siloed process. Digitization is the answer to building a collaborative, compliant, and dynamic Bill-Only process. By adopting a Bill-Only Portal, you embrace a transparent and harmonious procurement process that empowers you with the data and analytics needed to make informed decisions.
Seabright Healthcare Solutions, LLC was recently awarded a group purchasing agreement for their Bill-Only Portal Software with Conductive Contracts, a subsidiary of Premier GPO. This award validates and honors our work and enables us to make our services and Bill-Only Portal available to hospitals nationwide still struggling to update their biggest cost center! Members of Conductive can now take advantage of the Conductive Member pricing or receive a complimentary 90 trial of the Seabright Bill-Only Portal. If you are not a member of Conductive, you can still take advantage of Seabright's Bill-Only Portal savings!
Watch our recently curated short video, highlighting our new Bill-Only solution.
Fill out the form below to learn how Seabright Healthcare Solutions can help your hospital.
send us a message
We want to transform the way you think about bill only charge sheets. Tell us the challenges in your processes and what we can do to help.
Contact us today for a simple chat or to request a free demo of our Bill Only Portal.
+1 888-345-9115
10830 N 71st Place, Suite 105
Scottsdale, AZ 85254